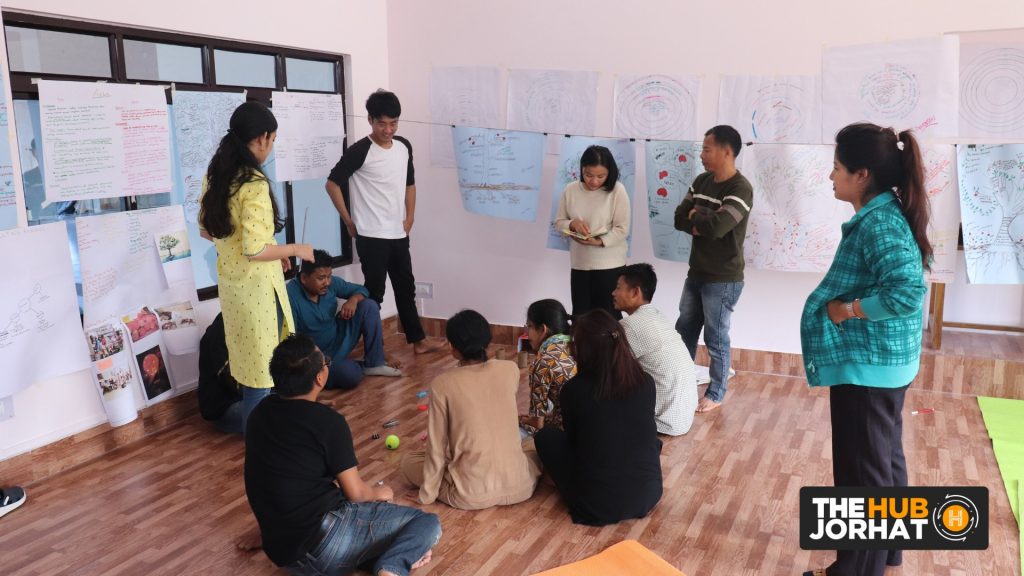 Our conversations and reflections on the realities of the region and the youth situation, matured over the years with the participation and contribution of multiple stakeholders including young people who are integral to our existence, and has taken another concrete shape in The Hub Jorhat – a space to empower entrepreneurs and enable entrepreneurship and thus contribute to financial security, social stability and ecological sustainability within the region.
Empowering entrepreneurs is about helping set up enterprises of various kinds, leveraging on the skills that the communities excel in and the sustainable us of the resources of the region, – through incubation processes, trainings and other inputs. Enabling entrepreneurship is about helping create an entrepreneurial eco-system and mind set among young people, adolescents and children through creative and engaging workshops, camps, DIY challenges and events that help them design working solutions for everyday problems, and spark and nurture their creativity and innovative spirit and enhance their confidence to go beyond the superficial.
We believe that entrepreneurship goes much beyond the generation of wealth – it helps grow wings to the dreams of youth and create avenues to reach their aspirations and enables communities from the region become the primary stakeholders in the development of the region and the designers of their own future.
The Hub has facilities like training halls, co-working space, makerspace, innovation lab, media lab, meeting rooms, café and guest rooms. The Hub Jorhat was formally inaugurated on 30 January 2022.