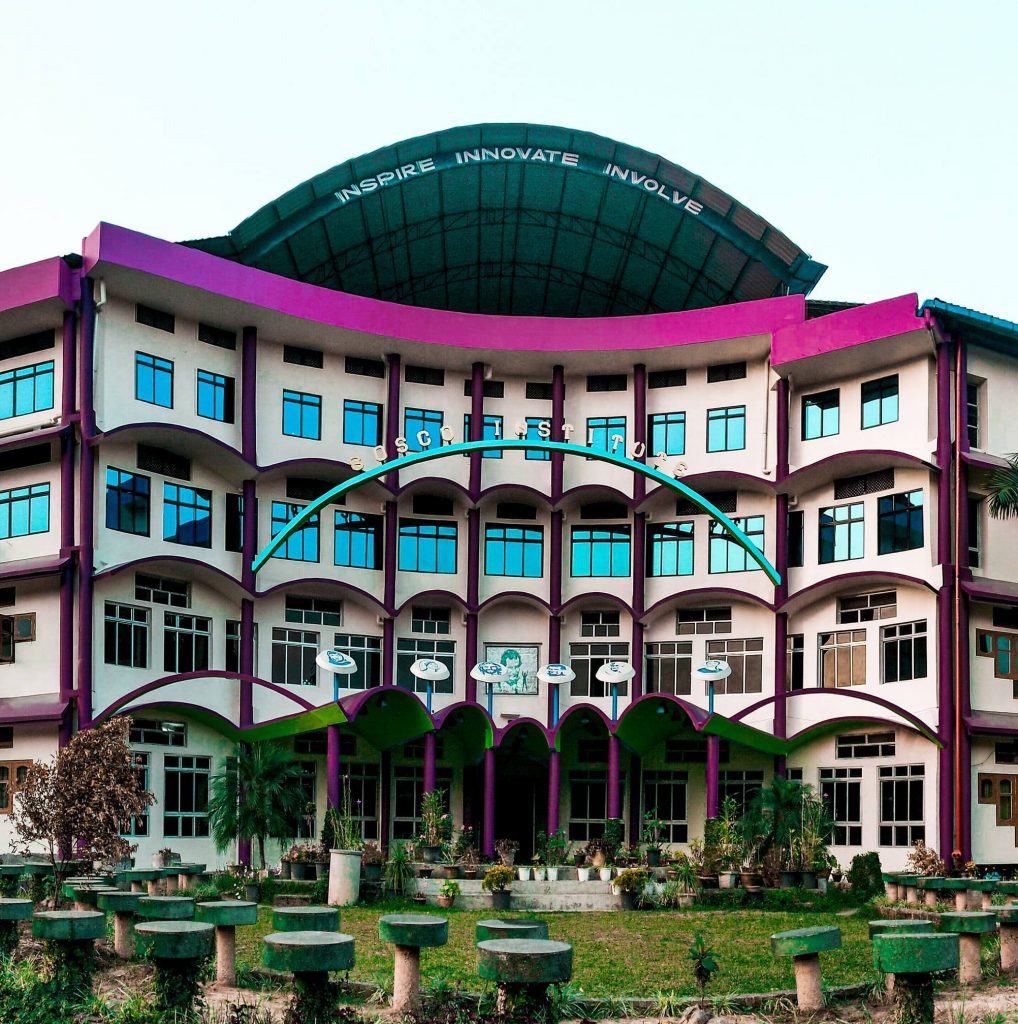 Bosco Institute is a Don Bosco Institution, following the educational philosophy and approach of Don Bosco, renowned educator of youth. Established in 2008, the first offering from Bosco Institute is the post graduate course in Social Work. The Institute is the first to offer Master of Social Work (MSW) degree under Dibrugarh University.
Over the years we have added other dimensions to our work and outreach – we accompany NGOs in the implementation of their projects through the DKA-KFB Support Team and the Childaid Network Accompanying Team. Through the Youth Involve programme we support young social entrepreneurs to fulfil their life's dreams. The Hub Jorhat is an initiative of Bosco Institute to promote innovation and entrepreneurship in the region – a training and incubation centre with training halls, co-working space, makerspace, innovation lab and media lab, The Hub Jorhat is an ideal place for young entrepreneurs to give concrete shape to their innovative ideas and entrepreneurial dreams.
BI, a Youth Space! – where young people are able to explore themselves and the world they live in and find the connection. In keeping with the Don Bosco tradition we create an environment that is welcoming, growth stimulating and home-like for young people. We create the space and the opportunity for them to build on their strengths, deal with their fears, help heal the emotional and psychological wounds that could be stifling some of them, discover their passion, build their dreams, articulate their aspirations and support in their exploratory ventures.
The institute's motto "INSPIRE, INNOVATE, INVOLVE", informs and invigorates all spheres of our educational and intervention programmes. It invites all who are associated with the Institute to a deep, consistent and creative engagement with the self and the society. We do not aim at finished products; we aim at growing, learning and dynamic young social change leaders.